About Lisa Barr MD and the Barr Center
Since 1988, Dr. Lisa Barr has successfully treated more than 200,000 patients suffering from painful musculoskeletal conditions  in Hampton Roads and related communities. She is the international, bestselling author of Outsmart Your Pain: The Essential Guide To Overcoming Pain and Transforming Your Life, which explores how the mind and body interpret pain and how a holistic approach to treatment can provide long-lasting results.
With the opening of her new practice, The Barr Center for Innovative Pain & Regenerative Therapies, Dr. Barr draws on 30 years of experience as a board-certified physician to alleviate pain associated with all types of muscle, nerve and joint problems related to sports injuries and degenerative conditions. These innovative and comprehensive pain therapies include interventional spinal procedures, sports medicine, regenerative medicine, functional medicine, mind-body medicine  and physical therapy.
At The Barr Center, we focus on sustaining a positive collaborative therapeutic relationship with our patients that ultimately leads to a higher quality of life. Our unique and effective approach not only treats pain effectively, but also helps our patients return to a healthy lifestyle that includes a balance of work and play. We teach our patients how to implement therapeutic lifestyle changes (TLC) that optimize nutrition and sleep, reduce stress and ultimately reduce pain.
Once your pain has been successfully treated, our staff will assist you in establishing a level of fitness and overall wellness that can help you gain the most enjoyment from your life. Our comprehensive supportive care helps you to feel your very best and gives you the confidence to become the captain of your personal healthcare team. Whether you perform heavy physical work or sit at the head of the boardroom table, The Barr Center will get you "back in the game."
The staff at The Barr Center is led by our medical director, Dr. Lisa Barr, who is board-certified in physical medicine and rehabilitation. Her expertise includes interventional pain, osteopathic manipulation, sports medicine, musculoskeletal ultrasound, functional medicine, nutrition, mind-body medicine and acupuncture. She is assisted by a highly trained staff of nurse practitioners, physician assistants, medical assistants, physical therapists and licensed physical therapy assistants who provide a comprehensive holistic team approach to the care of our patients.
Can the Barr Center Help You with Pain Management?
Call us at 757-578-2260 or email us at [email protected] to get started on relieving your  pain.
Learn More
Pain management conditions we treat are: Neck Pain, Shoulder Pain, Back Pain, Hip Pain and Knee Pain.  We often use Regenerative Medicine and Physical Therapy in our treatments.
Experiencing Pain?
Reach Out To Us About Medication-Free Treatment.
"*" indicates required fields
"Dr. Barr is an expert in the field of pain management and rehabilitation.

Her primary concern is providing the best possible treatment for the injured worker as well as returning them to productive employment…"

I. H., RN Medical Case Manager
by Lisa Barr, M.D.
The Essential Guide to Overcoming Pain and Transforming Your Life.
Learn how to kick the pain habit and master your pain from a pain management doctor.
International Best-Selling Author
Featured In National News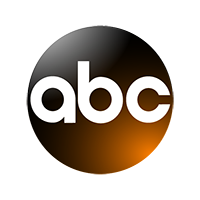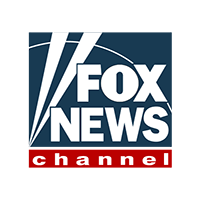 Articles, Podcasts, Videos & News for Better Health