News About the Barr Center
Throughout her 40-year medical career, Dr. Lisa Barr, a pain management doctor and author, has helped countless patients overcome debilitating physical pain. As the founder and medical director of the Barr Center for Innovative Pain and Regenerative Therapies in Virginia Beach, she provides non-opioid, nonsurgical treatments ...
Experiencing Pain?
Reach Out To Us About Opiate-Free Treatment.
"I had terrible neck and arm pain. An epidural steroid injection was performed.

I could tell that the injection was in the right spot.

The pain was gone immediately.

I am finally back playing softball."

Patient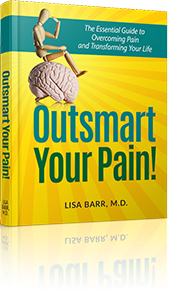 Outsmart Your Pain!

by Lisa Barr, M.D.
The Essential Guide to Overcoming Pain and Transforming Your Life.
Learn how to kick the pain habit and master your pain from a pain management doctor.
International Best-Selling Author
Featured In National News