About the Barr Center Team
Each team member is a pain management specialist
The Barr Center for Innovative Pain & Regenerative Therapies staff are experienced medical professionals who specialize in addressing a variety of musculoskeletal issues that cause pain and interfere with one's ability to optimally function. Close teamwork means we have the advantage of having a second, expert opinion in the next exam room. This allows us to treat complex musculoskeletal issues more efficiently. Known as a physiatrist, our founder and medical director, Dr. Lisa Barr, has advanced medical training in treating pain due to illness, injury or degeneration of the muscles, nerves, tendons, joints and ligaments.
Founder & Medical Director
Dr. Barr, the founder and medical director of the Barr Center, is a Hampton Roads native and seasoned physician with a passion for treating people with musculoskeletal conditions that cause pain and dysfunction. A double alumna of Eastern Virginia Medical School, Dr. Barr finished her training at EVMS in 1988 as the chief resident in physical medicine and rehabilitation. As a practicing physician in the community, she has effectively treated more than 200,000 patients over the course of her career.
As the founding partner at the Barr Center, Dr. Barr focuses her energies on developing innovative methods to help guide her patients to optimal recovery and their best functional outcome. By embracing both the newest medical technology and the "fine art of healing," she is recognized as a force of change in pain management, both locally and nationally. Over the past 20 years, Dr. Barr has focused on regenerative medicine modalities, including platelet-rich plasma and stem cells that can help the body to heal itself.
Dr. Barr was the first physician in Coastal Virginia to integrate regenerative medicine into her unique medical model that includes: PRP, stem cells, prolotherapy, traditional interventional pain management, osteopathic manipulation, energy work, musculoskeletal ultrasound, mind-body concepts and functional medicine. She is board certified in physical medicine and rehabilitation and board eligible in functional medicine through the Institute for Functional Medicine.
Dr. Barr's patients range from high school and professional athletes, fire fighters, police officers and board room execs to adoring grandparents and budding master gardeners. When necessary, she draws on her vast network of colleagues across different specialties and alternative healing modalities for assistance in helping her patients achieve optimal health and function. She has consistently been honored by her peers as a "Top Doc" in Hampton Roads and was selected as one of Hampton Roads' Business Women of the Year.
Member of the community, author, teacher and mother
Over the last three decades, Dr. Barr has been involved in many different hospital and community boards. Currently, she devotes much of her personal and professional time seeking new ways to expand integrative concepts in health and healing and she is actively pursuing writing as a creative means of expression. In the spring of 2018, she became the best-selling author of Outsmart Your Pain: The Essential Guide to Overcoming Pain and Transforming Your Life. Her book is available in audio, paperback and on Kindle on Amazon. She is excited about writing more book series on pain-related topics.
A teacher at heart, Dr. Barr is interested in helping people understand the mind-body connection and how the patient and doctor function best in a therapeutic partnership. She also enjoys daily patient care and mentoring young people interested in pursuing careers in healthcare. Dr. Barr loves the outdoors, regularly plays tennis and golf and enjoys hiking, horses and paddle boarding. She has an adventurous spirit and is a seasoned traveler and experienced sailor. Spending time with family and friends is Dr. Barr's favorite past-time. She has a son who is a middle school teacher and a daughter who is an ER nurse.
Kiersten Mills graduated with her bachelor's degree in biology from University of Virginia in 2010 and her master's degree in physician assistant studies from South University in 2013.
Since becoming a certified physician assistant, she has worked exclusively in physical medicine and rehabilitation with a goal of helping patients live a better quality of life. When she isn't working, you can find her watching UVA sports, enjoying the outdoors/beach, spending time with her friends and family, spoiling her pets, cooking, trying new restaurants, and watching the Food Network.
Experiencing Pain?
Reach Out To Us About Medication-Free Treatment.
"*" indicates required fields
"I had terrible neck and arm pain. An epidural steroid injection was performed.

I could tell that the injection was in the right spot.

The pain was gone immediately.

I am finally back playing softball."

Patient
by Lisa Barr, M.D.
The Essential Guide to Overcoming Pain and Transforming Your Life.
Learn how to kick the pain habit and master your pain from a pain management doctor.
International Best-Selling Author
Featured In National News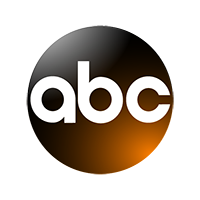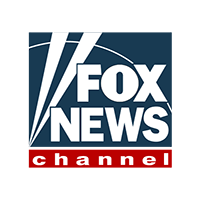 Articles, Podcasts, Videos & News for Better Health